When it comes to surviving in the wilderness, it is important to have the right gear! One of the most important pieces of gear to have on a camping trip is a sturdy and reliable camping table. 
Not only does it provide a stable surface to prepare meals and store food, but it also gives you a place to organize your camping gear and just relax.
In this blog post, we've compiled a list of the top 15 best camping tables for survivalists so that you can enjoy your camping adventures even more.
How to Choose the Best Camping Table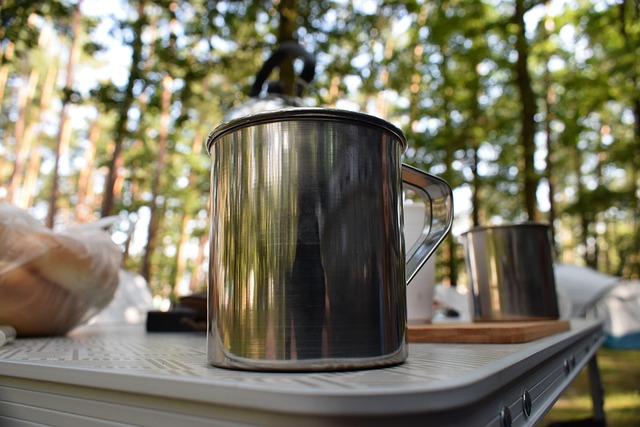 While enjoying nature and exploring new locations, eating and cooking outdoors is an essential part of the experience. Therefore, a camping table is a must-have accessory for your trip. But choosing the best camping table can be challenging, especially if you aren't sure what to look for.
Here are some general guidelines to help you choose the best camping table for any trip.
How Often Do You Go Camping?
Before you look into buying a camping table, you should determine how often you go camping. If you are an occasional camper, you don't need to spend a lot of money on high-end camping tables.
However, if you plan to go camping frequently, investing in a durable and high-quality camping table is the way to go. More frequent use of a camping table can wear it out quicker, and investing in a better product can save you money in the long run.
How Many People Will Be Using the Camping Table?
The size of the camping table you need will depend on how many people will be using it. If you go camping with a group of people, you'll need a larger and sturdier camp table that can accommodate everyone and carry the weight of the food and items that will be placed on the table.
However, if you're traveling alone or with only a couple of people, the best camping table will likely be one that's smaller and more lightweight.
Budget
When choosing the best camping table, budget can be a significant factor, especially if you're a frequent camper. Camping tables ranges from inexpensive to expensive, and the price point determines the durability, size, weight, and features.
It's wise to invest in a high-quality camping table if you go camping frequently.
However, if you go camping only occasionally, go for a camping table that is budget-friendly but still suits your needs.
Do You Need a Dining Table, a Cooking Station, or a Table That's Multifunctional?
Another essential factor to consider is how you're going to use the camping table. If you need a dining table, then go for a table that has a flat, smooth surface.
However, if you're going to use the table as a cooking station, you have to consider those with heat-resistant material or a side table that can be used as a cooking stove.
A multifunctional table is perfect for any purpose; most tables that allow for multiple use, like storage, cup holders, plates, and more.
Consider the Materials
The material of the camp table is another vital factor to consider. Most camping tables out there are made of plastic, aluminum, or wood. If you're looking for durability, then aluminum camping tables are a great option.
If you want something lightweight and easy to carry, then plastic is the best option. Wooden tables, on the other hand, offer a unique appearance but tend to be heavier and more challenging to maintain.
Size and Portability
The size of your portable camping table will depend on how many people will use it and how much space you have in your vehicle. Make sure your table fits comfortably in your car or pack and leaves enough room for other gear.
As for portability, you'll want to choose a table that is easy to transport. Look for tables with handles, straps, or carrying cases.
Weight and Height
The weight and height of your camp table also matter. Lighter tables are easier to carry and set up, but they may not be as sturdy as the heavier ones. As for height, choose a table that is comfortable to use while sitting or standing. Typically, camping tables range from 28 to 30 inches in height.
Weight Capacity
The weight capacity of a camp table refers to the maximum weight it can hold. Consider how much gear and food you will put on the table, and choose a table that can accommodate that weight. A table with a weight capacity of at least 100 pounds is a good option.
Collapsible/Folding Tables
Collapsible or folding tables are a popular choice for camping trips because they are space-saving and easy to set up. Look for tables that can be folded into a compact size for storage. However, make sure they are still sturdy when fully extended.
Durability
Camping tables are exposed to the elements and can get rough treatment. Look for tables made of durable materials that can withstand the wear and tear of the outdoors. Tables with aluminum frames and nylon or polyester tabletops are generally more durable than those made of plastic.
Ease of Setup
When setting up camp, you want to spend as little time as possible setting up your equipment.

The best camping table will be one that is easy to set up and take down. Tables with a simple assembly process or pre-attached parts are ideal choices.
Other Features
Consider other features that may be important to you, such as a built-in cup holder, adjustable legs, or a built-in sink. Some camping tables even come with holders for paper towels!
15 Best Camping Tables for Your Next Excursion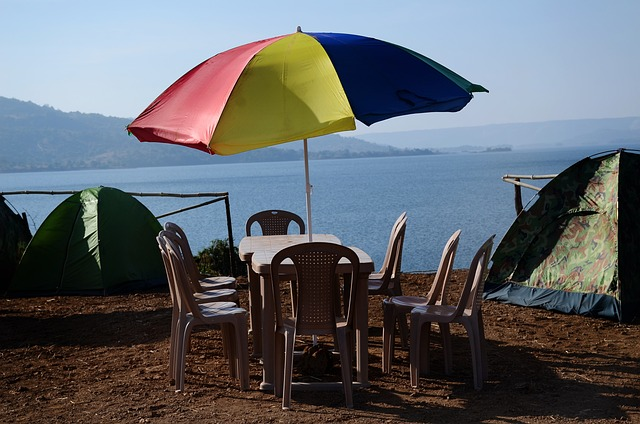 1. The Best Overall Camping Table: Villey Portable Camping Side Table
If you're in search of the best camping table overall, look no further than the Villey Portable Camping Side Table. This table is ultra-light for easy portability. Its folding top and frame are made of aluminum, making it lighter than other wood camp tables of a comparable size. 
It weighs only 2.05lb, light enough to carry anywhere. The table also comes with a carry bag that makes it easy to pack and transport.
The heavy-duty metal nail-attached hinges make it more stable and durable and allow it to last for many years. This portable table is made of heavy-duty aluminum.
2. Roll Top Table by Stonehomy
This portable camping table is made of high-grade aluminum alloy, which means it is rust and scratch-resistant, waterproof, and easy to clean. 
You can adjust the table's height to either 21 or 27.5 inches, and it comes with detachable storage for all your camping gear. The table's frame uses X-shaped brackets for stability and can hold up to 110lbs.
3. Alps Mountaineering Dining Table
The Alps Mountaineering Dining Table is one of the most durable and lightweight tables in the market. The table's frame is made of anodized aluminum, which makes it robust enough to handle even the most demanding camping conditions. The smooth and easy to clean surface provides a practical solution for a camp table, especially when you have limited cleaning resources.
The table's X-frame design is another excellent feature that provides support, stability, and plenty of legroom for people using the table. The sturdy X-frame structure also makes the table resistant to adverse weather conditions, which is a crucial factor when you are camping in remote or extreme places.
Setting up the Alps Mountaineering Dining Table is easy and effortless, thanks to its roll-top fastening feature that attaches to the frame instantly. The rapid set-up and takedown process is ideal for outdoor enthusiasts looking to optimize their time on their camping trip.
The compact and foldable design of the table makes it easy to store and transport, ensuring that your camping gear stays organized and secured.
The regular table dimensions of the Alps Mountaineering Dining Table are 43in L x 28in W x 28in H, making it spacious enough to comfortably accommodate four adults. The packed size of the table is 42in L x 8in W x 5in H, and the table weighs 12lbs, which is lightweight enough to move around or store.
4. Coleman Outdoor Folding Table
The Coleman Outdoor Folding Table is a top-of-the-line table, ideal for camping and outdoor cookouts. Made from ultra-compact aluminum, it is lightweight yet sturdy enough to support your food and other camping essentials. 
With an aluminum slat top and strong steel frame, the table offers ample support and surface area for all your camping needs. Additionally, it has a snap-together design, making it easy to assemble and fold up, and can be easily carried in the lightweight carrying bag. This table can comfortably seat up to four people.
5. Lifetime Folding Table
The Lifetime Folding Table is one of the best camping tables on the market. It's lightweight, easy to transport, and durable. The table is adjustable to three different height settings, making it great for any activity.
The top is made of high-density polyethylene, which is easy to clean and highly durable. The frame is made of powder-coated steel, making it resistant to rust and corrosion.
6. Helinox Table One
This camp table is the perfect mix of durability and portability. The hard surface table top is perfect for outdoor activities and can hold up to 110 pounds.
The frame is constructed from advanced proprietary aluminum alloy to provide maximum strength, and the table is lightweight and collapsible, making it easy to carry around in a backpack. The bungee cord setup system is easy to use, and the table comes with a zippered carrying case, which is machine washable.
7. Nemo Moonlander Table
This table is a versatile and rugged table that is perfect for any outdoor adventure. 
The Nemo features a console design and a smooth, impervious, and durable tabletop surface that is made of heat-stabilized nylon, making it easy to clean and resistant to the elements. The dual-height feature allows you to set it up low like a picnic blanket or deploy hidden adjustable legs for an elevated side table.
With high-quality hardware, custom-engineered aluminum hinges, and aluminum legs integrated with zinc pole tips, this camp table is built to last.
8. EVER ADVANCED Camp Table
This metal camping table is has an ultralight aluminum table top and steel base. It has an open dimension of 45.9″L x 29.1″W x 29.1″H and folded dimensions of 28.0″L x7.9″W x 5.4″H. The weight of the foldable campg table is 17.9 pounds, and it can support up to 110 lbs.
Moreover, this table is intuitive to assemble. Its pop-up legs are easy to open, and it connects the roll-top steel leg in just one minute. It also comes with a sturdy carrying bag for storage and transportation.
9. Sportneer Portable Camping Table
The Sportneer camp table is the perfect table for those who value organization and storage. This portable table comes with a mesh storage layer and S hooks, allowing you to store all your camping essentials without creating a mess. 
Plus, the table is adjustable, meaning that you can change its height to suit your needs.
10. GCI Outdoor Table
This lightweight, folding aluminum camp table seats two people for meals or it can be used as a side table.
It features a telescoping leg design that allows it to easily fold and collapse. The table also has no assembly required, making setup a breeze.
11. iClimb Ultralight Compact Camping Aluminum Folding Table
If you're a minimalist camper, the iClimb Ultralight Compact Camping Aluminum Folding Table may be the perfect choice for you. It's made of aerospace-grade aluminum alloy, making it durable and corrosion-resistant. It's also waterproof and easy to clean, with sturdy joints and connectors. 
The unique hinged design connection ensures that it will last for many years. This table has a flat surface measuring 16.1 x 13.58 inches, and the height is 11.4 inches- perfect for drinks and snacks when relaxing on your camping chairs.
12. LESES Beach Table Tailgate Table Portable Picnic Table
This unique and colorful camp table features a sturdy stainless steel bracket and high-density 600D canvas that can support up to 55 pounds. It also has a double-layer desktop design that provides ample storage space and four cup holders to prevent spills. 
The table is lightweight, weighing only 5 pounds, and can be easily folded and stored in the included storage bag. This is the best picnic table for any camper!
13. Portable Picnic Table by Yolid
The Portable Picnic Table by Yolid is the perfect addition to any camping trip, picnic, or outdoor event. With an open size of 36.5" x 21.5" x 20" and a weight of only 11.68 lbs, this folding table can comfortably seat 4-6 people. Its large storage space allows for easy storage of food, drinks, and other camping essentials.
Constructed with upgraded aluminum, this camp table is durable, rust-proof, and waterproof, making it ideal for all weather conditions. The X-shaped support tubes provide extra stability and the thickened leg frames made of high-strength steel make the table sturdy, even on uneven ground.
One of the best features of this camp table is its easy assembly and portability. With its detachable design, you can easily fold it down to a compact size of 26.4" x 9" x 6.3", which fits easily into the included waterproof storage bag. This means you can bring it with you on all your outdoor adventures without worrying about space.
The tabletop of this portable picnic table is both waterproof and stain-proof, making it easy to clean after use. Simply wipe it down with a damp cloth, and it's ready to use again. The non-slip foot mats also help in maintaining the table's stability and prevents any unwanted movement.
One of the best things about this multifunctional table is that it's perfect for a wide range of outdoor activities such as camping, picnics, barbecues, RV trips, beaches, and patio parties, making it a versatile addition to your gear collection.
14. MSSOHKAN Folding Camping Table
This table is perfect for hobbyists and campers who need a stable table surface when they are out and about. 
Made of durable aluminum alloy, it can support up to 55 pounds and has four adjustable legs equipped with a skidproof foot cover – these table legs ensure stability in any flat terrain. Plus, it is rust-resistant, making it perfect for use in the rain.
15. MOON LENCE Camping Table
The MOON LENCE Camping Table is a fantastic choice for those who prioritize weight and portability. Weighing just 2lbs, it is easy to transport and store, making it ideal for camping, hiking, or even outdoor concerts. 
The small folding size also ensures it won't crowd your space when packed away. Plus, the folding design of these camp tables is excellent, and the table plate and adjustable legs can fold altogether, making it easy to assemble and disassemble within minutes.
Caring For Your Camping Table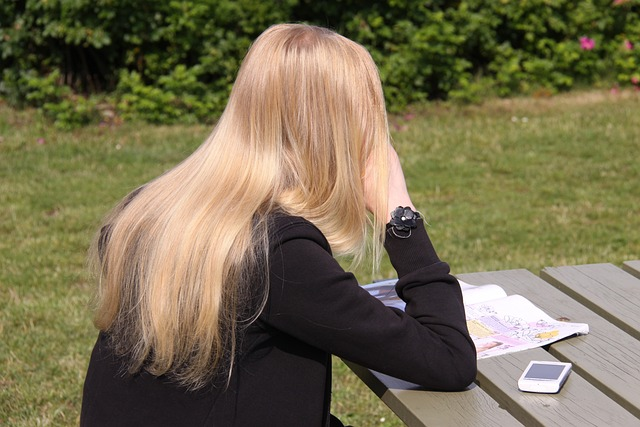 The first step in caring for your camping table is keeping it clean. After each use, wipe it down with a damp cloth and mild soap. Avoid using abrasive cleaners or scrubbers, as they can damage the surface. If your camping table has a wooden top, be sure to dry it thoroughly after cleaning to prevent warping.
When not in use, store your camping table in a dry, cool place. Avoid leaving your portable tables in direct sunlight, as this can cause the surface to fade or crack. If you're storing your folding camping table for an extended period of time, consider covering it with a protective tarp to keep it free of dust and debris.
No matter how careful you are, accidents happen. If your camping tables become damaged, such as a broken leg or a cracked surface, don't fear. Many camping tables are designed to be easily repaired. Check with the manufacturer to see if replacement parts are available. In some cases, you may be able to fix the problem yourself with a few basic tools.
Finally, if you're looking to get even more use out of your camp table, consider upgrading it. The best camping tables come with add-on features, such as built-in storage or adjustable legs. You can also customize your portable table with accessories like a tablecloth or a folding table cover to make it more comfortable and functional.
Head Out Into the Wild With the Best Camping Table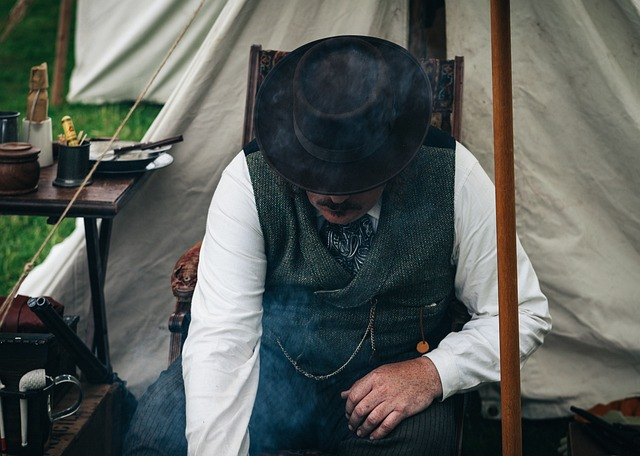 A good camping table is an essential piece of gear for any survivalist. It provides a stable surface to prepare meals, store food and gear – and just to relax.
Whether you are car camping or backpacking, one of these tables is sure to make your camping experience more enjoyable.
So, grab your favorite table and let nature take the lead!
Best Camping Table FAQ
What is the best portable camping table?
When it comes to the best portable camping table, there are various factors to consider like, material, size, weight, and sturdiness. A lightweight aluminum folding table with adjustable legs can be the best option if you're planning to carry it on hiking trips.
Do I need a camp chair to go with my dining tables?
With the right chair, you can sit back, relax, and enjoy your meals, instead of sitting on the ground. Choose a sturdy chair with a good backrest that can be portable, foldable, and comfortable – an essential component for all your trips.
Is there a built in picnic table?
A built-in picnic table can be an excellent choice for larger groups or families. These ultralight picnic tables are made of durable materials that make it simple to set up and are perfect for outdoor events.
Should I choose steel legs for my camping coffee table?
When it comes to durability and strength, steel legs can provide you with the best stability. They can withstand harsh weather conditions and uneven surfaces, making them an ideal choice as a camping coffee table.