As a survivalist, you know the importance of having the right camping knife by your side. It can be the difference between life and death in the wilderness. It's a crucial piece of wilderness survival equipment.
But with so many options on the market, it can be overwhelming to choose the right one. So, we've put together the ultimate guide to help you choose the best camping knife for your needs.
Let's get started!
What is the Best Type of Knife for Camping?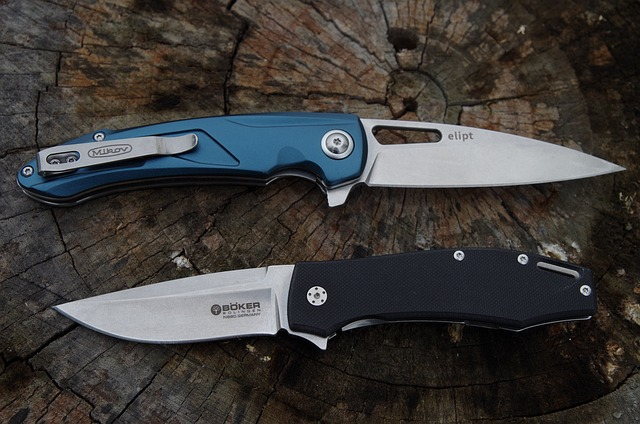 The first thing to consider as you start shopping for the best knives for a survival situation is what you actually plan on doing with your knife.
Will it be stored in your glove box, just used only now and then on a casual camping trip – or will it be a fixture in your daily life? Will you be using it for light duty tasks, like food prep or as a fire starter, or will you need a more heavy duty knife for serious cutting?
Whatever the case may be, there's sure to be a great camping knife out there for you to consider. However, you'll want to consider a variety of features in order to find the best survival knife for your needs.
Here are some common knife features to consider as you begin shopping.
Blade Shapes
The most common shapes are the drop point blade, clip point, and tanto.
Drop point blades on camping knives are typically more general-purpose knives that are perfect for survivalists, while tanto blades are better suited for tactical applications. A quality camping knife will have the best quality blade.
Size of Blade Steel
As for size, a 3-4 inch blade is usually sufficient for survival purposes.
However, if you're doing heavy chopping and cutting, you may want to go for a larger blade.
Blade Steel
The type of steel used for your camping knife is crucial, as it determines the sharpness, durability, and rust resistance.
There are three types of steel for camping knives: carbon, stainless, and high-carbon stainless steel. The carbon steel blade is usually the sharpest but also the most prone to rusting.
Stainless steel is more durable and corrosion-resistant but can be harder to sharpen. High-carbon stainless steel is a combination of both, making it the best of both worlds for camping knives.
Blade Length
The length of the blade on the best camping knife is essential because it determines how much force you can apply when using your camping knife. A shorter blade is better for carving and skinning, while a longer blade is better for chopping and slicing. It's all about choosing the right blade length that fits your intended use.
Thickness of Blade
The thickness of the blade is an often-overlooked attribute when selecting a camping knife. A thicker blade can withstand the rigors of being used for heavy chopping and cutting, but it can also make it harder to control.
Thinner blades on the best camping knives provide more precision and control but may not be able to withstand heavy-duty uses. When it comes to thickness, it's all about balancing durability with functionality.
Serrated Edge or Smooth Edge
The edge of your camping knife will either be smooth or serrated. A smooth edge is better for general-purpose uses such as cutting and slicing, while a serrated blade is better for cutting through tougher materials.
When choosing between the two, it's all about choosing what fits your intended use best. However, if you could only pick one, we would recommend going for a smooth edge as it is more versatile.
Material of Handle and Ergonomic Grip
The handle of your camping knife is vitally important, as it provides the grip you need to safely and efficiently use your knife. When choosing a camping knife, the handle material is an important consideration.
Common materials include wood, synthetic materials, and metal. Not only that, but it is important to consider the ergonomic design of the handle. A comfortable grip can reduce hand fatigue and improve accuracy when using your knife.
Quality of Build
While choosing a camping knife, it is important to consider the quality of the build. A knife with a well-crafted blade and sturdy construction will last longer and perform more efficiently. Look for knives with high-quality metals and durable construction.
Blade Coating
The type of coating on the blade of your camping knife can have a significant impact on its performance and longevity. There are different types of coatings available, each with its own strengths and drawbacks. Some coatings protect against rust and improve slicing and chopping performance, while others may decrease durability.
Ease of Maintenance and Cleaning
Keeping your camping knife clean, sharp, and well-maintained is important to ensure it performs well and lasts a long time. Consider how easy your knife will be to clean and maintain before purchasing. Make sure you have the right tools and know how to take care of your blade.
Sheath or Clip
A sheath or clip is an important consideration in the portability and protection of your camping knife. A leather sheath in particular can protect your blade and allow for easy transport, while clips can provide easy access when you need your knife quickly. Consider your specific camping needs when deciding between a sheath, clip, or a combination of both.
What About Full Tang Knives?
Full tang knives extend the entire length of the handle, providing increased durability, strength, and stability.
A full tang knife is highly recommended for camping and survival use, as they can withstand heavy use without the risk of breaking.
Fixed Blades vs. Folding Blade
Fixed blade knives are stronger and more durable than folding knives, but are less portable and require a sheath for protection and transport.
Folding knives provide the convenience of a smaller, more portable knife, but hinge mechanisms are susceptible to wear and may be less durable than a fixed blade.
10 Best Camping Knives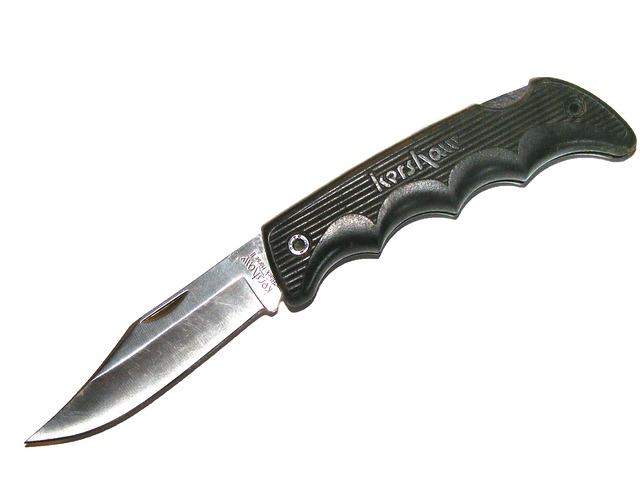 Preparing for a camping trip can take a lot of work, but having the right tools and equipment can make all the difference. And let's be honest, the most important tool in your gear is a reliable, sturdy camping knife.
Not only can it assist with food preparation, but it can also come in handy during emergencies and for regular daily tasks. But with so many options on the market, how do you know which one to choose?
Here are our top picks.
1. The RoverTac Pocket Knife
Made from durable 440C stainless steel, the RoverTac Pocket Knife is perfect for any camping trip. Its locking folding mechanism ensures that the blade won't accidentally close, while the ergonomic handle provides a comfortable and secure grip. 
The knife also comes with a built-in screwdriver and bottle opener, making it even more versatile.
2. Kershaw Knives
Kershaw Knives is a well-known brand in the camping and outdoor world – and for good reason. Their High-Performance Carbo-Nitride carbon fiber knife boasts a precision heat-treated blade that holds an edge and sharpens easily. 
The top-quality 8Cr13MoV steel provides excellent wear and corrosion resistance, while the sleek, sophisticated gray titanium carbo-nitride coating adds a touch of style. It even has a lanyard hole, making this one of the best everyday carry knife options you will find.
3. Bushcraft Knife from BPS Knives
This medium-sized knife boasts a razor-sharp drop point blade with a true Scandinavian grind, making it perfect for batoning wood, cutting on logs and sticks, and fishing.
The blade is made of high 1066 carbon steel, which is hardened to 59-60 HRC and holds an edge well. The handle is made of walnut wood and covered in Danish oil, making it durable and comfortable to hold.
Overall, this best camping knife is well-balanced, reliable, and a great choice for anyone who is keen on fishing, hunting, camping, or spending time actively in the great outdoors.
4. CIVIVI Mini Praxis Folding Pocket Knife
The CIVIVI Mini Praxis Folding Pocket Knife features a high-quality blade made of 9Cr18MoV steel, which is a highly durable material known for its ability to keep a sharp edge. This means that you can use it for a vast variety of tasks without worrying about dulling quickly. 
The blade measures 2.98 inches, providing enough space to make deep cuts with ease. Its satin finish helps resist rust and corrosion.
The CIVIVI Mini Praxis Folding Pocket Knife features a stunning G10 handle that rests comfortably in your hand and provides a remarkable grip.It features a liner lock mechanism that allows for safe and secure blade deployment while preventing the blade from folding unexpectedly.
When out in the wilderness camping or hiking, you want a knife that is easy to carry without weighing you down. This is the best camping knife for just about anyone!
5. Smith & Wesson Extreme Ops SWA24S 7.1in S.S. Folding Knife
The Smith & Wesson Extreme Ops SWA24S has a 7.1-inch overall length, with a blade length of 3.1 inches. It weighs only 3.5 ounces, making it lightweight and easy to carry. The blade is made of reliable 7Cr17Mov black oxide high carbon stainless steel, which is known for its durability and sharpness.
But a camping knife is more than just its specs. The Smith & Wesson Extreme Ops SWA24S also has a black aluminum handle that provides a comfortable grip, even in wet or slippery conditions. The knife features jimping and serrations, making it versatile enough to handle everything from chopping wood to preparing food.
One of the standout features of this best camping knife is its quick and easy access. It has a convenient pocket clip, finger flipper, and ambidextrous thumb knobs, making it easy to access and use with one hand. This feature alone makes it the best camping knife for everyday carry, whether you're camping, hiking, or just going about your daily activities.
6. JSWS Tactical Knife Pocket Knife Survival Hunting Knife
The JSWS Tactical Knife is the best camping knife for people looking for a survival knife that's easy to tote around.
It's made of high-precision 440C stainless steel, which gives it excellent cutting performance and good corrosion resistance. Such quality steel ensures the durability of the knife, and it will remain sharp for an extended period. 440C stainless steel is the perfect steel type for knives and is used by high-end knife manufacturers.
It is equipped with an Axis lock that ensures easy and safe opening and closing. The locking mechanism also keeps your fingers safe from the blade while in use. The lock is easy to operate and doesn't require much effort to open or close. With the Axis lock, you can trust the knife to perform smoothly without any mechanical issues.
This camping knife has a 3.38-inch sharp point blade, 7.99-inch overall length, and weighs 3.98 oz. The blade length is perfect for all outdoor activities, and the weight makes it easy to carry around. The knife is compact, and its lightweight design makes it very suitable for backpacking, camping, and hiking.
7. Mossy Oak Survival Hunting Knife with Sheath
The Mossy Oak Survival Hunting Knife with Sheath is the best camping knife for those seeking a fixed blade knife.
It is a 15″ fixed blade knife that is perfect for outdoor adventures. One of the features that makes it one of the best camping knives is its size – it has an overall length of 15 inches, with a blade length of 10 inches and a thickness of 5/32 inch (3.8 mm). The knife weighs 16.8 oz, making it lightweight, durable, and easy to carry around.
The clip point blade of the survival knife is made of stainless steel, ensuring excellent hardness, edge retention, and rust resistance. It also features a sawback, black anodize, that is ideal for camping expeditions, survival training, or military combat.
8. Leatherman Bond EDC Multi-Tool
A classic Swiss army knife, the Leatherman Bond Multi Tool is a versatile knife with a durable blade that makes other knives pale in comparison.
The first thing to note about the Leatherman Bond EDC Multi-Tool is its compact design. Weighing at only 6.21 oz and measuring at 3.64 inches when closed, you can easily carry this tool in your pocket or attach it to your lanyard using the ring provided. The ergonomic handles are contoured, giving you a firm and comfortable grip, even when you have gloves on. 
But what makes the Leatherman Bond EDC Multi-Tool stand out is the 14 built-in tools that make it a true multitool. In addition to the non-locking 420HC blade, there are pliers, wire strippers, standard screwdrivers, bottle and can openers, a package opener, and even a ruler. All these tools are accessible from the outside, meaning you don't have to open the knife to get to them.
The blade itself is made from high-quality 420HC steel, which is known for its excellent corrosion resistance and durability. It's sharp enough to cut through tough materials such as rope, leather, and even small branches.
Another feature we love about the Leatherman Bond EDC Multi-Tool is its easy maintenance. The blade can be sharpened easily with a honing stone or even a sharpening rod.
The other tools are stainless steel and there's even a stainless steel handle material, making this Swiss army knife resistant to rust and stains. And, when you're done using the knife, you can easily clean it with soap and water or a cleaning solution.
9. Spring Assisted Knife – Pocket Folding Knife from Grand Way
The Spring Assisted Knife – Pocket Folding Knife from Grand Way is compact. It is a lightweight knife that is easy to carry. Its blade is 3.42 inches long and the overall length of the knife is 7.68 inches. This makes it the perfect size for a camping knife. The knife's aluminum handle is strong and robust, yet it doesn't add extra weight, which can be crucial when packing gear for a camping trip.
This camping knife is made of black-coated 440C stainless steel, which is a highly durable and corrosion-resistant material. It has excellent balance of hardness and corrosion resistance, ensuring that the knife can operate without sharpening for a long time.
The blade has a black oxide coating, which further enhances its resistance to rust and scratches. The handle is made of aluminum, which is strong and lightweight.
One of the best features of this folding blade knife is that it has a liner lock mechanism that prevents the knife from unexpectedly closing during use. This provides safety and peace of mind when using the knife.
The knife also has a spring-assisted opening, so you can quickly open it with just one hand. The thumb stud is available for use by the left and right-handers.
The Spring Assisted Knife – Pocket Folding Knife from Grand Way is not only suitable for camping but also for a variety of survival situations. Its black-coated stainless-steel blade provides razor-sharp cutting performance, enabling the user to cut rope, fabric, and other materials with ease.
10. Morakniv Companion Fixed Blade Outdoor Knife
The Morakniv Companion Fixed Blade Outdoor Knife is the perfect combination of form and function. It features a 3.88-inch fixed blade made of cold-rolled stainless steel, which is both rugged and easy to sharpen. The blade has a Scandinavian grind that creates a sharp edge that can slice through everything from fibers to wood with ease. 
The blade bevels are polished, which reduces friction and enhances the cutting performance. With its razor-sharp blade, the Morakniv Companion Fixed Blade Outdoor Knife is an excellent tool for any outdoor activity.
The handles of these camping knives are made of military green-colored, high-friction grip, which ensures a firm hold even in wet or cold conditions. The handle has a contoured shape that fits comfortably in your hand, reducing the risk of hand fatigue.
The handle's spine on this best camping knife is designed to be used with a fire starter, which makes it an excellent tool for campfire enthusiasts. The tang knife extends through the handle, creating a sturdy construction that can withstand rough use.
These knives with fixed blades are also lightweight, weighing only 4.1 ounces, making it easy to carry around. The fixed blade knife comes with a durable plastic sheath that has a belt clip, ensuring that the knife is within reach whenever you need it.
Invest in One of the Best Survival Knives Today!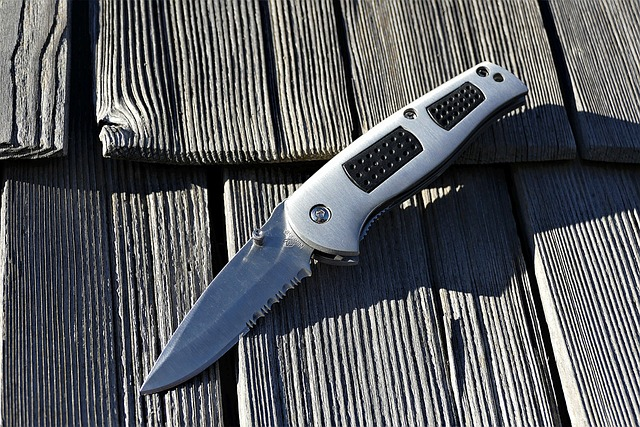 A good camping knife is an essential tool for any outdoor adventure, and with so many options available, it's important to choose the right one for your needs.
Consider factors of camping knives such as blade length, blade material, handle design, and overall construction when making your decision. With the best camping knives in your pack, you'll be well-equipped for any outdoor challenge that comes your way.
FAQ
What is the most affordable knife?
Generally, knives made with stainless steel blades with cheaper handle materials are more affordable. However, it's important to consider how long you need a knife to last. A $10 knife may seem like a bargain, but it might not last as long as a $100 knife that can withstand heavy-duty tasks.
What does "tanto blade" mean?
A tanto blade originates from Japan and is a type of knife blade featuring a straight edge and a chisel shoulder at the end that meets the point at an angle. This design makes it a popular choice for tactical knives that require precise tip control and a strong point.
What is the best camping knife for heavy duty tasks?
A good survival camping knife should be able to handle heavy-duty tasks and last in any environmental condition. Benchmade knives tend to be highly related, such as the Benchmade Mini Barrage.
What does "full tang construction" mean?
Full tang construction is a term used to describe a knife's design that features a blade that runs the length of the handle and "tangs" (the extension of the blade) that extend into the handle. This design ensures the knife's strength and durability and allows for a more secure grip.
Do I need a sharpening stone for my knife?
Having a sharpening stone ensures that your knife has a sharp blade when you need it most. There are many different types of sharpening stones available, from oil stones to diamond sharpening ston