Camping and self-reliant living go hand in hand. Whether you're out in the wilderness or you're driving cross-country, having the right camping gear is crucial.
When it comes to taking care of your personal needs, the right camping toilet is an absolute must-have. No one wants to be caught without a toilet when camping, and nobody wants to use a dirty one either.
So, what is the best camping toilet out there? In this post, we'll explore some of the best portable toilets for camping and give you some tips on what to look for in your search for a quality camping porta potty.
What is a Portable Toilet?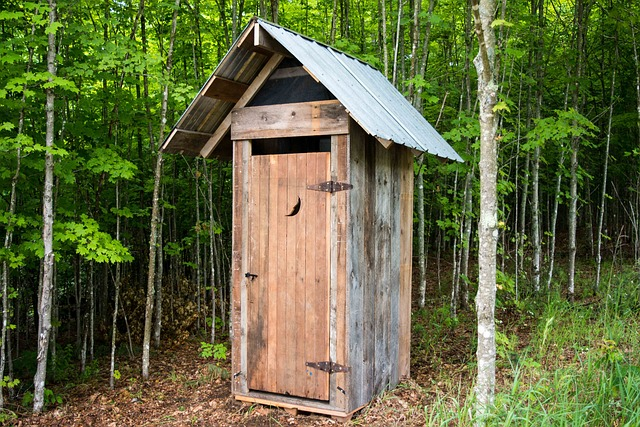 A portable toilet is essentially a self-contained unit that is designed to be used without access to traditional plumbing.
The best portable toilet will consist of a toilet seat (either a full-sized toilet seat or a smaller camping-style toilet seat), a waste tank, a freshwater tank, and sometimes a handwashing station.
Some camping toilets are designed to be used with chemical or composting toilets, while others are meant to be used as standalone units.
The waste tank of a portable camping toilet is designed to hold waste until it can be disposed of properly. Some units use chemicals to break down the waste and control odors, while others rely on composting or separate tanks for urine and solid waste.
The freshwater tank is used to flush the toilet and/or provide a source of water for handwashing.
Depending on the type of portable camping toilet, the waste tank may need to be emptied and cleaned regularly, or it may be designed for long-term use without requiring maintenance.
Why Should You Get a Portable Camping Toilet?
One of the main benefits of using a portable camping toilet is that it gives you the ability to take care of sanitation needs without access to traditional plumbing. This can be especially important during emergencies or when camping or traveling in remote areas.
Portable camping toilets can also be more environmentally friendly than traditional toilets, as many models are designed to recycle human waste into compost or fertilizer.
Finally, portable camping toilets can be more cost-effective than traditional plumbing, particularly if you are living off-grid or in a remote location.
Are There Any Drawbacks to Portable Camping Toilets?
While portable camping toilets offer many benefits, there are also some potential drawbacks to consider.
Some models can be heavy and bulky, making them difficult to transport or store. Others may require regular maintenance or replacement of parts, which can be time-consuming and costly.
Some people find the idea of using a portable camping toilet unappealing or uncomfortable, particularly if they are accustomed to traditional plumbing.
Types of Portable Camping Toilets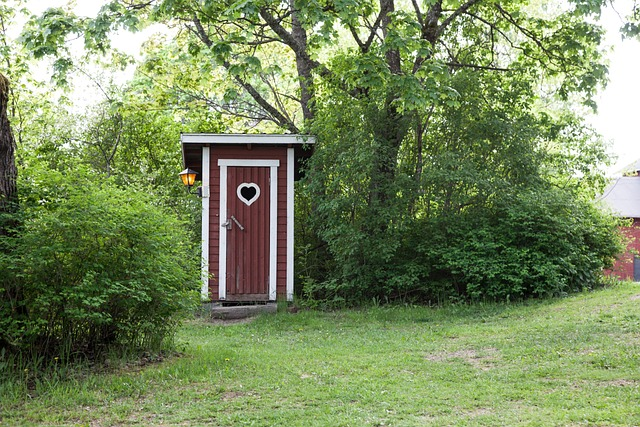 Can't figure out how to find the best portable camping toilets? We'll give you some more suggestions below – and trust us, these suggestions will put your regular flush toilet at home to shame! – but for now, here's an overview of the different types of portable toilets for camping so you can figure out which one will be best for you.
Dry Flush Toilets
If you're looking for a portable camping toilet that is easy to use and eco-friendly, then a dry flush toilet is an excellent choice. These types of toilets do not use water, and instead rely on special bags that capture waste.
Once the bag is full, it can easily be sealed and disposed of in the trash. They are odor-free and require limited maintenance. Plus, dry flush toilets are compact and lightweight, making them ideal for travel and outdoor activities.
Bucket Toilets
Bucket toilets are another popular type of camping porta potty for survivalists. This system is cheap and easy to assemble, making it an accessible option for anyone. All you need is a 5-gallon bucket and a toilet seat lid.
To use, simply line the bucket with a plastic bag (most of these come with their own disposable waste bags) and place the seat on top. Once the bag is full, you can dispose of it in a designated area. Bucket toilets are not as durable as some other options, but they are certainly cost-effective.
Porta Potty Toilets
Porta potty toilets are a step up from bucket toilets in terms of durability and amenities. They are self-contained units that come equipped with a flushing system and a waste tank.
These types of portable toilets are ideal for long-term use and can be used by multiple people. They are easy to maintain, but do require a bit more setup than other options.
Folding Toilets
If you're looking for compact portable toilets, then a folding toilet is worth considering. A folding toilet is compact and can be easily stored and transported.
These best portable camping toilets usually consist of a simple folding frame with a seat and a waste collection bag.
Some models even come equipped with a sunshade or privacy shelter. Folding toilets are perfect for those who need a lightweight and space-saving toilet solution.
Composting Toilets
Composting toilets are a more complex but eco-friendly option for portable toilets.
These portable toilets rely on natural processes to break down waste into safe and usable compost that can be used for gardening or landscaping.
Composting toilets are ideal for survivalists who want to minimize their environmental impact while still having access to a reliable toilet system. They do require more maintenance and setup than some other options, but the benefits can be significant.
What to Consider When Buying a Portable Toilet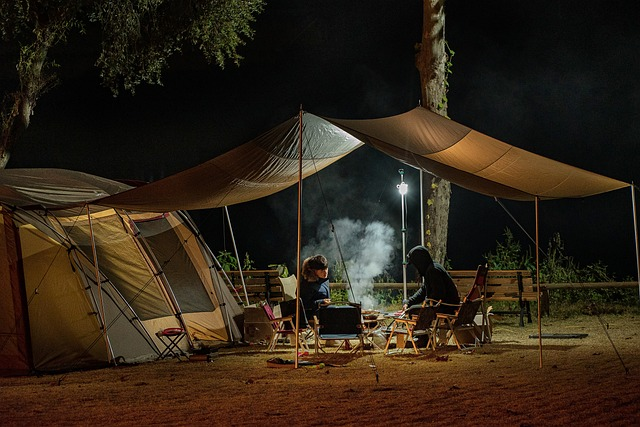 Whether you're in the market for a folding toilet, a travel porta potty, or even what's known as a "cassette toilet," here are some tips to help you find the best portable camping toilet for any excursion.
Size and Weight
One of the biggest considerations when purchasing a portable toilet is the size and weight. While a larger toilet may offer more comfort, it can also be more cumbersome to carry around.
On the other hand, a smaller, compact toilet may be easier to carry, but may not offer as much comfort.
When shopping for portable camp toilets, consider what you will be using them for. If you plan on carrying your portable camp toilet with you on long hikes, a lightweight and compact toilet may be more suitable.
Portability
Another consideration is portability.
A travel porta potty should be easy to set up and take down so that you can use it wherever you need to. It should also be easy to pack and transport. When shopping for a portable toilet, look for models that are designed for easy transport and storage, like those that fold up or come with a carrying case.
Durability
When out in the wilderness, you never know what kind of conditions you will be facing. That's why durability is also an important consideration when shopping for a portable toilet.
Look for models that are made of high-quality materials that can withstand harsh weather conditions, extreme temperatures, and frequent use. Avoid cheap, flimsy models that may break or leak when you need them most – the best portable toilets will have a strong, sturdy construction.
Waste Disposal Mechanism
The way a portable toilet disposes of waste is a crucial factor to consider. There are pretty much three options, each with its benefits and drawbacks.
The first is a simple bucket toilet that you can line with a bag and dispose of it at a landfill, dump station, or transfer station when you return.
The second is a composting toilet that converts natural waste into soil or fertilizer.
The third is a flushable portable toilet with a holding tank that you can empty into a disposal station or septic system.
While the first option is the cheapest and simplest, the latter two are more environmentally friendly and convenient. It ultimately depends on your priorities, facilities available, and preferences when you're trying to find the best portable toilets for your needs.
Odors
The unpleasant odor coming from a portable toilet can ruin the outdoor experience. Some portable toilets feature a ventilation system or chemicals that neutralize the odor, while others don't.
Consider how much you prioritize odor control and whether you're willing to pay extra for it.
If you're using a bucket toilet, using cat litter, sawdust, or baking soda after each use can prevent odors and keep the area fresh until you get to a dump station.
Ease of Use
The last thing you want is to struggle with a complicated toilet while nature calls. Look for a toilet that's easy to set up, disassemble, and clean, even when you're on the go.
Make sure that it's lightweight, compact, and can fit into your backpack or car trunk. A simple design with clear instructions can save you time and frustration, especially if you're not a seasoned adventurer.
Price
The cost of portable toilets can range from less than $50 to several hundred dollars, depending on the features, quality, and brand. Keep in mind that the cheapest option may not be the most reliable or comfortable.
On the other hand, buying the most expensive portable toilet may not be necessary, especially if you're only going on a short trip. Consider your budget, needs, and preferences and find a balance that works for you.
What Are the Best Camping Toilets?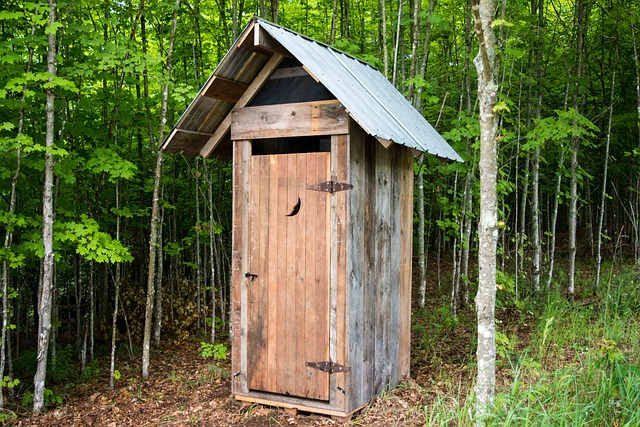 Here are some of the best portable toilets to consider for your net trip!
1. Camco Portable Toilet
For those looking for a basic, no-frills camping toilet, look no further than the Camco Portable Toilet. With a 5-gallon capacity, it's perfect for a weekend camping trip.
The seat and lid attachment snap securely onto the rim of the bucket, making it easy to use. The toilet is made of durable and lightweight UV-resistant polypropylene, which means it can withstand the elements.
And when it's time to clean up, the smooth interior makes it easy to empty. Plus, the attached carry handle means you can transport it easily from place to place.
2. TRIPTIPS Upgrade Retractable Portable Toilet
If you're looking for something a bit more high-tech, the TRIPTIPS Upgrade Retractable Portable Toilet is for you. It's a great alternative to a regular toilet.
This toilet is adjustable and foldable, making it easy to pack up and transport. It's made of durable materials that can handle up to 380 pounds of weight, so you don't have to worry about it collapsing while you're using it.
The toilet also features a removable waste tank with a sealing slide valve that locks in odors and prevents leakage.
3. Thetford Porta Potti Curve
This luxury large camping toilet is perfect for those who are looking for a more comfortable experience. It has a 15L flush-trash tank and a 21L waste-holding tank. The dimensions of the toilet make it comfortable to use for people of all sizes.
The waste-holding tank comes with a level indicator display, so you always know when it's time to empty it. The same goes for its flush-water tank.
The Thetford Porta Potti Curve uses an electric flushing system, which saves you the hassle of manual pumping. It may seem a bit heavy with its 5kg weight, but you won't have to worry about it tipping over. It is also easy to clean, and the high seat provides added comfort.
4. Serenelife Portable Toilet
This compact and portable camping toilet is perfect for those who value convenience and ease of use.
Despite its small size, it can hold up to 5.3 gallons of waste, which makes it perfect for long camping trips where you don't have access to a dump station. The toilet is also odorless, and the rotating emptying spout prevents leaks and messes.
This is an ideal option for solo campers or small groups who want a fuss-free experience. The Serenelife Portable Toilet is also relatively inexpensive, which makes it an excellent choice for those who want an affordable alternative.
5. Luggable Loo
The Luggable Loo is a portable toilet from Reliance Products that is perfect for outdoor adventures such as camping, hunting, and fishing – and let's be honest, it has what's probably the catchiest name out of all of these options!
This toilet is designed in a simple bucket style with a traditional snap-on lid which makes it super easy to use. One of the reasons that make it one of the top sellers is its ruggedness. You can use it in any harsh environment, thanks to its durable construction.
Another great thing about the Luggable Loo is that it is very affordable, making it the most economically priced portable toilet in the market. Apart from being useful for outdoor excursions, this toilet can also come in handy for disaster preparedness, where a reliable toilet is essential.
The Luggable Loo has a capacity of five gallons (20 liters), allowing you to use it for a long time. It weighs only 3 pounds, so it is lightweight and easy to carry around.
6. Teencci Portable Folding Camping Toilet With Lid
The Teencci Portable Folding Camping Toilet is another great option for camping enthusiasts. It is designed to be foldable, lightweight, and easy to carry, making it perfect for long-distance travel, hiking, boating, and other outdoor activities. It weighs only 1 kg, which means that you can take it anywhere you go without worrying about the bulk or weight.
This toilet has a compact and flat shape, making it easy to store in your car trunk or backpack.
The Teencci portable toilet has a lid that locks tightly to prevent odors and spills, ensuring that you don't have a mess to clean up after using it. The toilet is also made of high-quality materials, making it sturdy and durable.
7. AOSION Camping Toilet
The AOSION Camping Toilet is designed to simulate the feeling of being at home, which is great for those who are hesitant about using a camping toilet. You can even use it for emergencies, such as long trips, fishing, or outdoor living.
AOSION has also considered the convenience of its customers by providing bonus bags with each portable toilet. These bags are designed specifically for camping, hiking, or RV use, taking the hassle out of cleaning up after yourself.
The AOSION Camping Toilet is easy to operate, making it perfect for those who just want to enjoy their trip without any added stress.
The high-quality construction of the AOSION Camping Toilet is also worth mentioning. It is made of durable metal, with a black seat plate that is resistant to dirt. The 4 curved feet and non-slip rubber heads can support up to 250 pounds of weight, ensuring stability and safety even for kids. This makes it perfect for those who plan on camping with their families.
The AOSION Camping Toilet is also easy to carry and fold. The folding design allows it to be stored flat, making it easy to transport and store in your car, home, garage, camper, or trailer. This is important, especially if you plan on camping in multiple locations or need to save on space.
8. UGarden Upgrade XL Retractable Portable Toilet
The UGarden Upgrade XL Retractable Portable Toilet is an innovative product that offers excellent benefits for travelers and camping enthusiasts.
With its adjustable height feature, it is ideal for everyone from adults to kids, the elderly, and pregnant women. The Travel Toilet also offers an easy and quick operation, providing a convenient solution for all your camping trips, hikes, long trips, traffic jams, and more.
The product is designed for quick and easy open/close in just one second. All you need to do is pull open, twist it clockwise, and adjust to your desired height, making sure all the buttons are locked and ready to go.
After use, just rotate the lock counterclockwise and press it into a disk for space-saving. Our Portable Potty for Adults can be folded down to only 3.15" high and comes with a waterproof handy bag for easy storage and transport.
The UGarden Upgrade XL Retractable Portable Toilet is made of modified ABS material, which is sturdy, durable, and of premium quality. The product features 70 latches on the side panels and non-slip bases design, providing excellent stability and durability.
9. TPS Power Sports Portable Toilet
This compact toilet is perfect for traveling or camping as it can be stored in any storage space, and no external hookups are needed.
It comes with a powerful pumping system and two tanks, a 5.2-gallon water tank, and a 6.3-gallon waste tank, making it easy to maintain and use.
10. Folding Portable Potty for Adults from Aominohoma
The Aominohoma Folding Portable Potty for Adults is one of the top-rated camping toilets in the market. Made of high-quality PVC plastic material, it's sturdy and durable, with a load capacity of up to 330 lbs. The toilet body also features a grid plate design, ensuring a strong resistance to compression and fall.
It's highly versatile, with multiple uses beyond just a camping toilet, including a portable seat with storage function, trash can, small stool, storage box, and more. This toilet is also easy to clean with water, soap, and bleach.
11. Playberg Portable Travel Toilet For Camping and Hiking
This camping toilet is a lightweight and easy-to-carry option that comes with an integrated toilet paper holder. The toilet measures 17″ W x 16″ D x 14″ H, making it comfortable to use, even for tall people.
Its removable cover seals in odor and is designed to use with 8-gallon toilet waste bags – trust us when we say that these waste bags make cleanup hassle-free!
The Playberg Portable Travel Toilet is made of plastic, which is not only durable but also easy to sanitize after use.
12. BOXIO Portable Toilet
Our next choice is the BOXIO Portable Toilet. What makes this toilet unique is its compact size, making it ideal for hikers and campers on the move.
The BOXIO Portable Toilet's small size makes it easy to pack and transport, allowing you to set up camp anywhere.
Do Your Business in Peace With the Best Portable Camping Toilets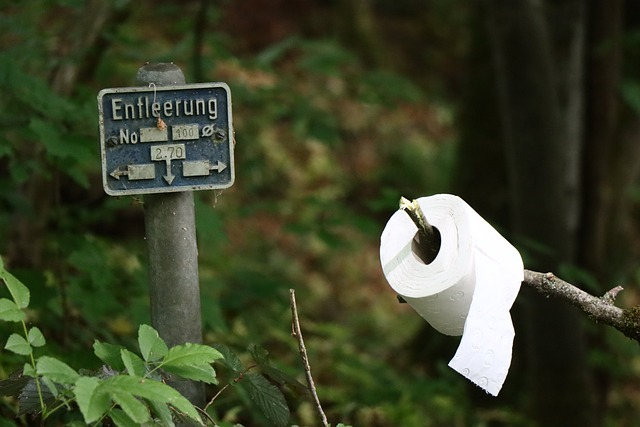 When it comes to finding the best camping toilet, you've got to look beyond just the basic price point and features.
Whatever you choose, it's important to consider what you care about most as you're shopping. Do you want the convenience of a traditional toilet, or is an eco-friendly design more important? Do you want a foldable toilet that's easy to carry around, or one with a removable waste pail that's easier to clean?
Regardless of which you choose, there's a toilet waiting there for you. And having the perfect small portable toilet is sure to make you a happy camper!
Best Camping Toilet FAQ
Where do you dump the waste from a camping toilet?
Depending on the type of camping toilet you have, you can either dispose of its waste in a campsite toilet or a designated dumping station. Portable camping toilets are typically designed with removable waste containers that can be emptied into a toilet or a dumping station.
What do you do with toilet paper?
It is recommended to dispose of toilet paper the same way you would discharge waste from the camping toilet. Some portable toilets come with a separate container to keep your toilet paper as it decomposes slower than other waste materials.
Do camping toilets smell?
All toilets inevitably generate odors, but modern composting toilets come with a ventilation system that significantly reduces unpleasant odors. You can also use deodorizers and additives that get rid of unpleasant smells.
Do you need chemicals for a camping toilet?
It depends on the type – chemical toilets use a solution of water and chemicals to break down waste and control odors. Composting toilets, on the other hand, utilize peat moss, sawdust, or coconut coir to absorb liquids and reduce odor.
What is the best brand of portable toilet?
Thetford, Dometic, and Camco are some of the most popular brands that develop high-quality and durable portable toilets. The selection process depends on personal preferences and needs, but the Dometic portable toilet is renowned for its durability, compact design and ease of use.
What is the least smelly portable toilet?
The least smelly portable toilet will be one with a built-in ventilation system that is well-maintained by the user.