Off-grid camping can be one of the most rewarding experiences in your life, but it also comes with certain challenges.
One of the main difficulties you are likely to face is how to clean yourself and your gear when you don't have access to running water.
While you can probably rough it for a week or so without taking a shower, chances are, after a while, you're going to be jonesing for a nice, hot rinse.
The good news is that the best camping showers can solve this issue – but with so many options available, how do you know which one to choose?
In this ultimate guide, we'll go through everything you need to know about selecting the best camping shower for off-grid trips.
What Are the Different Types of Portable Showers?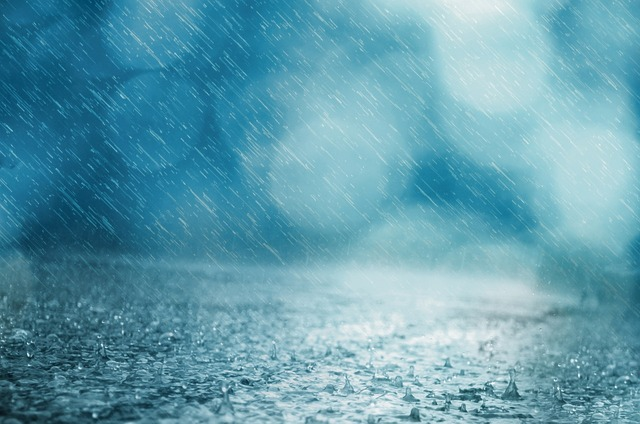 There are a few types of camping showers you might want to consider as you begin your search for a hot shower in the backwoods. Before you can decide which camp shower is right for you, you need to understand that there are several different types of camping showers to choose from.
Here are some of the most popular designs and a quick guide to the different types of portable showers here:
https://www.youtube.com/watch?v=C_FTNCW9aFc
Gravity Hang Bag
Gravity hang bag shower systems are popular with hikers, campers, and survivalists due to their affordability, lightweight, and minimalistic design. These types of showers rely on gravity to distribute water from a storage bag to a showerhead.
Simply fill the bag with water, hang it up high, and let gravity do its work. Gravity hang bag showers have low water pressure, but they are still great for providing a refreshing rinse after a day in the wilderness.
Enclosed Tent
Enclosed tent camping showers provide privacy and are ideal for those who want to keep their shower routine private without leaving the wilderness. They consist of a shower tent or a changing room with a hose attached to a water source.
The tent's walls provide privacy, and the hose provides water to rinse off. These showers are typically easy to set up and pack away, making them a popular choice for those on the move.
Electric
Electric camping showers provide an efficient and effective way to heat water on the go. They plug into a generator or 12v battery and heat up the water in a reservoir before spraying it through a showerhead.
They provide decent water pressure and can deliver a warm shower that can be adjustable. These types of camping showers are best used in areas where electrical outlets are easily accessible for recharging batteries.
Pump Shower
Pump showers, like electric camping showers, are great options for those who want a more comfortable showering experience. They use a foot pump to extract water from a container and spray it through a showerhead. This setup provides better water pressure than gravity showers, with a more consistent flow.
Solar Shower
Solar showers are a popular choice with experienced campers, who want a more eco-friendly solution to their showering needs. These types of showers utilize the sun's energy to heat up water to a comfortable showering temperature.
This type of camp shower is typically quite simple in design, consisting of a reservoir and a showerhead. These showers can be a little temperamental, as they are reliant on the temperature and intensity of the sun.
Gas Shower
Gas-powered camp showers provide an instant and reliable source of hot water on-demand while being independent of an electrical source. They utilize a propane gas tank to heat the water and deliver it through a showerhead.
Gas camp showers are very effective when it comes to providing comfortable warm showers for longer periods. The only downside is the need for a gas supply, which can be bulky and challenging to carry.
What to Consider When Shopping for a Camping Shower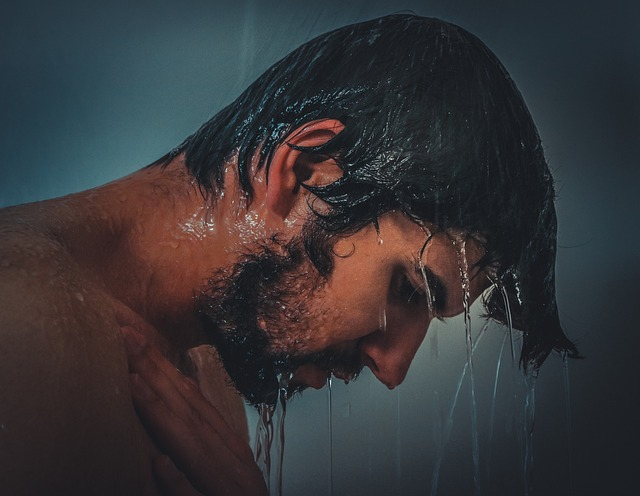 Dreaming about a hot shower while you're out in the woods? Here are a few things to consider as you look for the best camp showers for your needs.
Gravity vs. Pressure
When shopping for camp showers, consider whether you want a gravity-fed or pressure-based system. A gravity-fed shower relies on gravity to provide water pressure, which can take longer to heat up, but is easier to operate.
On the other hand, a pressure-based system will require a pump or electric source to pump the water, but can heat up faster and provide more consistent water pressure.
Consider what you need more – camp showers that are easy-to-operate or more effective water pressure.
Value for Your Money
Of course, you'll want to get the best value for your money when shopping for camp showers. Determine how much you're willing to invest and look for options that fit within your budget.
Also, consider the durability of the product, its warranty, and ease of repair, just in case you encounter any issues while on your camping trip.
Water Capacity
It's important to determine how much water you'll need based on the length of your trip, how many people will be using the shower, and what you plan on using it for. Look for options that can hold enough water to meet your needs, but not too large that it becomes hard to transport.
Flow Rate
Flow rate is another crucial factor to consider. You want to ensure that your camping shower has an adequate flow rate so you can enjoy a hot shower in comfort.
A flow rate of around 1.5 gallons per minute is sufficient for a nice hot shower, but the ideal flow rate will depend on the number of people using the shower and the duration of the shower.
Comfort
Consider the comfort factor. Will the camping shower you choose be comfortable enough to accommodate your needs?
The showerhead, hose, water temperature, and water pressure all need to be comfortable for you to enjoy your shower and freshen up effectively.
If you can, look for added features like lockable nozzles, adjustable water temperature, and water-saving features, which can make for a more enjoyable camping shower experience.
Functionality
Do you want a simple gravity-fed shower that hangs from a tree or a more advanced pressurized shower that delivers a steady stream of water? Do you care if you have to operate a foot pump?
Do you need hot water or are you comfortable taking a cold shower? Some camping showers, like solar-powered options, rely on the heat of the sun to warm the water, while others require you to heat the water on a stove or over a fire. Some come with a temperature gauge while others do not.
Think about your specific needs and preferences when considering the functionality of your camping shower.
How Easy it is to Set Up
The last thing you want to deal with after a day of hiking is a complicated setup process for your shower.
Consider how easy it is to set up your shower. Does it require multiple pieces and tools, or can it be set up quickly and easily? Are the instructions easy to follow and understand?
Look for a camping shower that won't require a lot of time or energy to set up so you can get on with enjoying the great outdoors.
Durability
Portable camp showers need to be able to withstand the wear and tear of outdoor use. Look for a shower made from durable materials that can withstand the elements and rough handling.
Consider the quality of the seams, zippers, and closures to ensure they won't fail when you need them most. Quality camping showers should be able to last numerous trips and provide reliable use when you need it.
Portability, Packed Size, and Weight
Finally, consider the portability, packed size, and weight of your camping shower. If you'll be hiking to your campsite, look for a shower that is lightweight and compact, so it won't weigh you down.
Consider how much space it will take up in your backpack or vehicle and whether it comes with a carrying case or storage bag.
Also, be sure to check the dimensions of the shower and make sure it will fit in your preferred camping spot.
What is the Best Portable Outdoor Shower?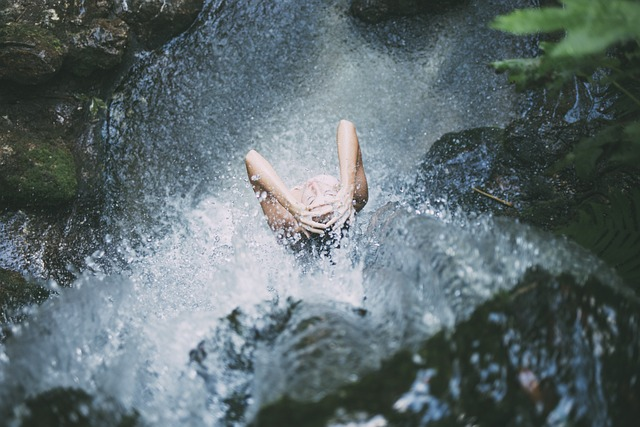 There are lots of options to consider as you begin your search for the best camping showers. Here are our picks.
1. KIPIDA Solar Shower Bag
Our top pick for the best portable outdoor shower is the KIPIDA Solar Shower Bag. 
It's environmentally friendly, made with leak-proof materials that are safe for human health and absorb solar heat to warm the water to 113°F (45°C) in just 3 hours. The KIPIDA shower bag has a high water capacity of 5 gallons, which means you can enjoy a refreshing shower anytime, anywhere.
What's more, it comes with a hose, upgraded shower head with an easy on/off switch, and a water tap making it an all-in-one portable shower solution.
This is one of the best camping showers around – full stop.
2. Sea to Summit Pocket Shower
The Sea to Summit Pocket Shower is a fantastic option for all outdoor enthusiasts.
The whole shower system on the Sea to Summit Pocket Shower is composed of a lightweight, collapsible 10-liter TPU water storage bag, an internal baffle, a screw-top wide-mouth opening compatible with industry standard water filtration systems, a shower fitting, an adjustable webbing strap and strong, streamlined grab-handles, and a low-profile welded fill-handle.
With the Sea to Summit Pocket Shower, you can hang, carry, and attach it to any available point using the adjustable webbing strap and grab handles. The welded fill-handle makes it manageable to hold and fill the water reservoir with just one hand.
The Sea to Summit Pocket Shower is also lightweight and easy to pack!
3. CARTMAN 5 Gallons Portable Solar Camping Shower Bag
After the Sea to Summit Pocket Shower, we have a simple shower bag you might want to consider.
This shower bag is one of the best camping showers for showering at the campsite or washing off dirty hands and feet. The bag has a 5-gallon capacity, which is enough water for a quick shower or to wash some dishes. 
The shower bag is 20 by 16 inches in size and weighs only 14 ounces, so it's easy to transport. The shower bag has a separate fill cap, an on/off valve, and a hanging/carrying handle.
To make sure that the bag is stable while you're showering, a protective handle/bar must be inserted into the carry ring. The newest style of this product also includes an improved carry handle to make this easier.
4. Extremus Rainbow Falls Camping Shower
The Extremus Rainbow Falls Camping Shower comes with a large capacity bladder that can hold up to 6.6 gallons or 25 liters of water. This capacity is enough to provide a comfortable shower experience in the great outdoors. You can fill the bladder using the large water fill hole effortlessly. 
Plus, the ABS nozzle system on this portable shower has a built-in on/off switch, which helps you control water flow and save heated water. No more worrying about running out of water before you finish your shower!
Solar heating is another great feature of the Extremus Portable Camp Shower. The black, heavy-duty PVC bladder heats water to 113°F (45°C) in just three hours with direct sunlight.
The Extremus Rainbow Falls Camping Shower is incredibly easy to set up. It is portable and lightweight, so you can carry it with you wherever you go. You can hang it from any tree or support stand in full sun, making it an excellent camp shower.
It's effortless to use – just simply turn the valve on and shower to your heart's content. The shower head provides a soothing and refreshing shower experience that makes you feel as if you're in a spa.
5. Texsport Portable Outdoor Camping Shower
This 5-gallon camp shower has a height of 87″, a width of 4'6″, and a depth of 4'6″, making it spacious enough for most people. It includes a mesh shower rack inside and a removable hanging towel bar outside, providing you with convenient storage space. 
The shower is made with heavy-duty polyurethane-coated taffeta walls and rainfly, which are both waterproof and flame retardant. It has two no-see-um mesh windows with zippered storm flaps and four no-see-um mesh roof panels for superior ventilation. The rainfly also has two see-through skylights for better visibility inside.
One of the advantages of the Texsport Portable Camping Shower is that it comes with stakes and rust-resistant 3/4″ diameter chain-corded steel poles with durable speed clips to secure the shelter to the frame. Overall, the Texsport Portable Camping Shower is a great option for survivalists who want a spacious and durable outdoor shower.
6. Advanced Elements Summer Shower
Next, let's look at the Advanced Elements Summer Shower. 
This shower has a large 5-gallon capacity and is designed to heat water fast in the warm sun. It's constructed with 4-ply material that includes a reflector panel and an insulator panel for optimized heat retention and performance.
The shower includes an easy-to-read temperature gauge so you can know when your shower is warm enough. In direct sunlight, the shower can heat up to 110 degrees in under 3 hours. The Advanced Elements Summer Shower also has an integrated toiletry pouch that can hold a razor, mirror, or soap.
One of the advantages of the Advanced Elements Summer Shower is its compact size and light weight, making it easy to carry. However, it doesn't come with a shelter or any poles, so you'll need to find a way to hang it up or create some shade.
7. innhom Portable Shower
The innhom Portable Shower is an excellent choice for survivalists. This shower comes with two detachable batteries and a charging cable, making it easy to charge your device wherever you go.
You can charge the batteries directly from a USB port, car adapter, or computer. A full charge of both batteries will provide 90-120 minutes of continuous use, so you don't have to worry about running out of battery during your shower on any of your camping trips.
Assembly of the innhom Portable Shower is incredibly easy and straightforward. All you have to do is attach the pump and shower head to the hose, immerse the pump in water, and press the switch on the battery to start.
The shower head also comes with different settings that allow you to adjust the water pressure according to your preference. This feature helps conserve water as well, as you can reduce the water flow when you're lathering up or not using it.
Of course, the shower's compact design makes it easy to pack and transport, ensuring you'll always have it with you on your outdoor adventures.
8. B013 Portable Camping Shower
The B013 Portable Camping Shower is an excellent option for those who want a shower that is lightweight, compact, and easy to use. It comes with a noise reduction system and a bottom absorbent design that keeps it stable on uneven surfaces. These features make it a great choice for campers who like to set up base near a river or lake and use the water to take a shower.
This portable shower for camping comes with three power display lights, making it easy to monitor the battery level. It requires no installation or plugging in, making it convenient and secure to use outdoors.
This feature is helpful as it saves you time and effort that you could have spent installing the shower. You only need to place the pump in a bucket of water and turn it on.
The B013 camping shower is also designed with convenience in mind. It comes with a free storage bag that can fit most of the components, such as the thickened 2-meter-long PVC water pipe, shower rack, shower head, and USB charging cable. This makes it easy to pack and transport from one location to another.
One of the best features of the B013 camping shower is its built-in large-capacity battery, which allows for over 1.5 hours of continuous use. It can pump 8-10 barrels of water, making it ideal for more than one person. The pure copper motor enhances water pressure, making it efficient in cleaning off dirt and mud from your body. This makes it a great option for families or groups of campers.
9. Ivation Portable Outdoor Shower
The Ivation Portable Outdoor Shower is incredibly versatile with the ability to transform any sink or bucket of water into an instant shower stream.
This means you don't have to haul around a bulky water tank to enjoy a shower when you're camping or hiking. Plus, the water-resistant unit includes a one-touch on/off switch, which makes it easy to use even if you're on the move.
Another key feature of this shower is the pressure. The showerhead features one simple flow rate that creates a comfortable bathing experience. So whether you're washing dirt off your body or trying to get shampoo out of your hair, you can rely on a steady stream of water. This is important for survivalists who need to conserve water or rely on a limited supply.
The Ivation Portable Outdoor Shower also comes with a suction cup support and bonus S-Style hook. The suction cup allows you to securely attach the showerhead to any flat surface. This is especially important if you're in an area without proper shower facilities. The S-Style hook, on the other hand, lets you hang the showerhead safely overhead. This is useful if you have limited space or need to keep your hands free for other tasks.
Finally, the Ivation Portable Outdoor Shower is powered by a rechargeable battery that plugs into a laptop, car adapter, or computer via USB. A full charge allows up to one hour of continuous use, which is perfect for a quick rinse-off or more extensive cleaning session.
However, keep in mind that some models may include a wall plug instead of a USB, so be sure to double-check before you buy.
10. Nemo's Helio Pressure Shower
The Nemo Helio Portable Pressure Camp Shower is the ultimate camping shower choice for survivalists.
Unlike gravity camp showers that require hanging overhead and produce poor water pressure, the Helio portable pressurized shower and sprayer sits on the ground and provides excellent water pressure.
The tank of the Nemo Helio Portable Pressure Camp Shower can be pressurized quickly and easily with a foot pump. It can stay fully pumped for around 7-10 minutes of strong, continuous water spray. Plus, the best thing about it is that the tank cannot be over-inflated. This feature ensures that the item is safe to use and will last for a long time.
This shower is unique in its precise folding panel design that allows for fast setup and compact storage. The full tank can be placed under the sun for a warm shower at the end of the day, or you can fill it directly with hot water. The carrying case is ventilated and stores the tank, hose, nozzle and pump neatly.
The Nemo Helio Portable Pressure Camp Shower comes with a 7-foot neoprene hose that's long enough to hold overhead for a shower or use in cleaning messy gear and muddy paws. The nozzle sleeve ensures the trigger stays in the spray position for hands-free water pressure. This feature allows you to perform other essential tasks like cooking or cleaning without having to hold it up.
The Helio Portable Pressure Camp Shower is made of high-quality materials that make it robust and durable. The neoprene hose and nozzle are highly flexible, allowing you to move around without getting caught up in the cord, making it perfect for survivalists.
Are Camping Showers Worth It?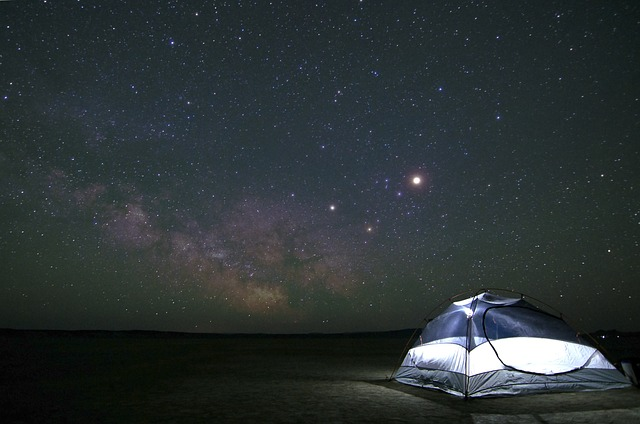 The answer to this question depends on your camping style, budget, and preferences. If you're someone who values cleanliness, privacy, and convenience, a camping shower can be a game-changer.
Ultimately, the decision is yours, but hopefully, this guide has helped you make an informed decision so you can enjoy your camping trip to the fullest.
Best Camping Showers FAQ
What do you use for a shower while camping?
There are several camping showers you can opt to use while camping, including solar shower bags, propane shower, DIY bucket showers, or pressurized showers.
How long does a 5-gallon shower last?
The amount of time a 5-gallon shower bag lasts will depend on the valve's flow rate, which you control with the inlet nozzle. A typical shower uses between 1-2 gallons of water per minute, so with a 5-gallon shower bag, you can take approximately a 2-3 minute shower.
Are there portable showers for camping?
Yes, there are portable camping showers created to help you maintain your hygiene while camping. They come in different types, sizes, and prices to cater to different camping needs.
Can you make your own camping shower?
Yes – all you need are materials like a mini water pump, showerhead, tubing, and a bucket or PVC pipe. With YouTube tutorials readily available, you can build your camping shower with ease, but note that these might not be as comfortable to use as the options listed in this post.